Careers with CrossAmerica
Available Corporate Positions
Senior Tax Accountant

Our Senior Tax Accountant assists the Director of Tax in the preparation of quarterly and annual tax provision, forecasting, tax planning calculations.

Key Responsibilities
Prepares internal management reporting and analyses.

Monitors/reconciles income tax payable accounts on a quarterly basis
Assists in preparation of other tax regulatory fillings
Preparing return-to-provision calculations and incorporate the impact of return filings into the company's tax provision.
Support data gathering and scenario modeling for US federal/State income tax audits.
Skills & Knowledge

Bachelor's degree in Accounting, Certified Public Accountant.
5+ years' experience with a Big 4, regional accounting firm, or corporate tax department.
Experience across tax disciplines including income tax accounting (ASC 740), income tax compliance, and general corporate tax principles.
Familiar with OneSource Tax Provision and OneSource Income Tax
Strong computer skills and functionality with the Microsoft Office suite of products.
Ability to manage and lead both projects and processes on a "one off" and continuing basis.
Wholesale Territory Manager in Training

***RELOCATION IS REQUIRED FOR THIS ROLE!***
CrossAmerica Partners is an operator of convenience stores and a retail distributor of motor fuels. With a geographic footprint across 34 states, we strive to be an industry leader, providing fuel and convenience products essential to keep people moving all across America!
The Petroleum Sales Manager in Training (Territory Manager in Training) program prepares you to assume a territory within our Wholesale Division. Our Petroleum Territory Managers serves as the liaison between station operators and the Company ensuring consistent customer satisfaction.
**Ability to relocate is a must!**
Responsibilities include
Wholesale fuel customer relationships and account management. (Wholesale customers include lessee dealers, dealer owners, commission marketers, and others.)
Optimize sales, increase brand value, business growth, and profitability levels in a specified territory.
Counsel wholesale customers on retailing factors including assisting them with competitive pricing, customer service, and retail facility appearance and cleanliness, in managing their business, improving their bottom line and maintaining compliance with brand and image requirements.
Offer guidance to station operators on station management functions including employee selection and training, money management, and inventory management.
Monitor facility physical conditions and ensures appropriate maintenance activity is conducted
Ensure station operator compliance with franchise agreement obligations and laws related to environmental record keeping and safety standards Verifies station monthly CSLD testing compliance.
Ensure station compliance with federal, state and local legal requirements - stays abreast of industry related laws, audits and enforces adherence to requirements, and makes appropriate recommendations to management.

Education/ Experience
Bachelor's Degree from 4 year college or university preferred.
Proficient in Microsoft Word, Excel, and PowerPoint.
Possess strong communication and mathematical skills.
Category Manager - Food/ Branded Food
Our Category Manager is responsible for developing an overall strategy for a product category while determining new options in the category to drive sales and achieve company targets.
Key Responsibilities

Works closely with our network of vendors to determine optimal pricing through analysis of sales trends, competitors and buying habits of our consumers
Provides effective promotional materials within their designated category along with collaborating with key vendors to enhance these promotions
Is a resourceful problem-solver who generates change, and works with a diverse group of people
Position Requirements
1-2 years category management experience
Bachelor's degree in business, marketing or technical course of study
Knowledgeable within the industry, category, brand, issues/trends, and able to identify target opportunities
Interested in a corporate position with CrossAmerica Partners?
Apply Online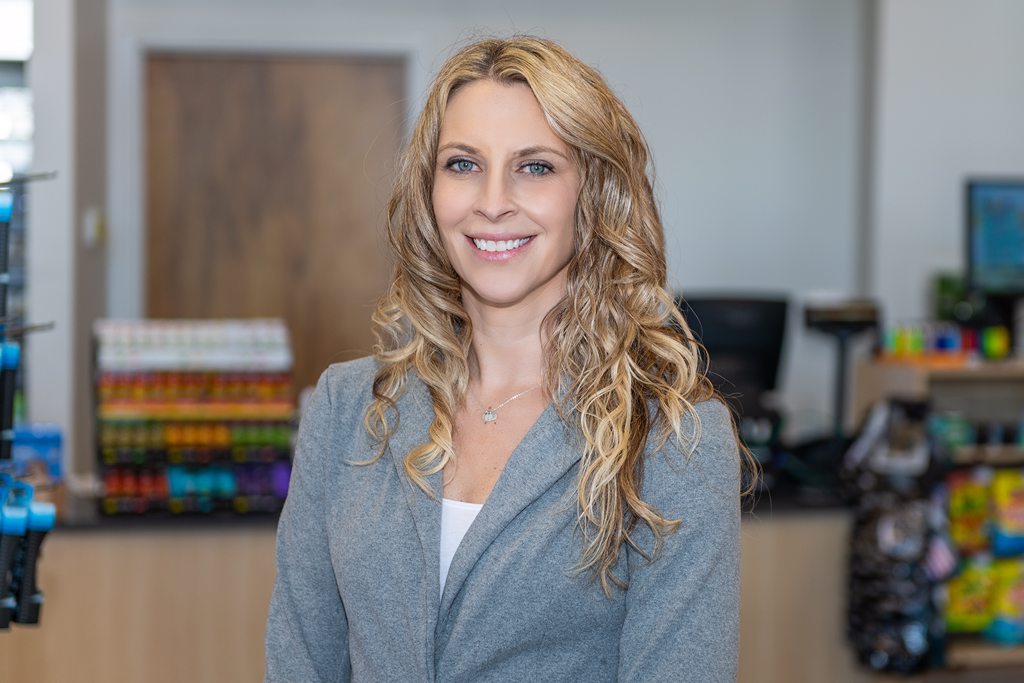 Available Retail Positions
Use our interactive search tool to look for open retail positions:
Join Our Career Network

Don't see a particular position that interests you? We might have the perfect role for you down the road!